Welcome to your guide to New Orleans website. We have provided information about the touristic attractions found in New Orleans. We have answered some of your frequently asked questions. Here is an example of the type of informations you will find in this website.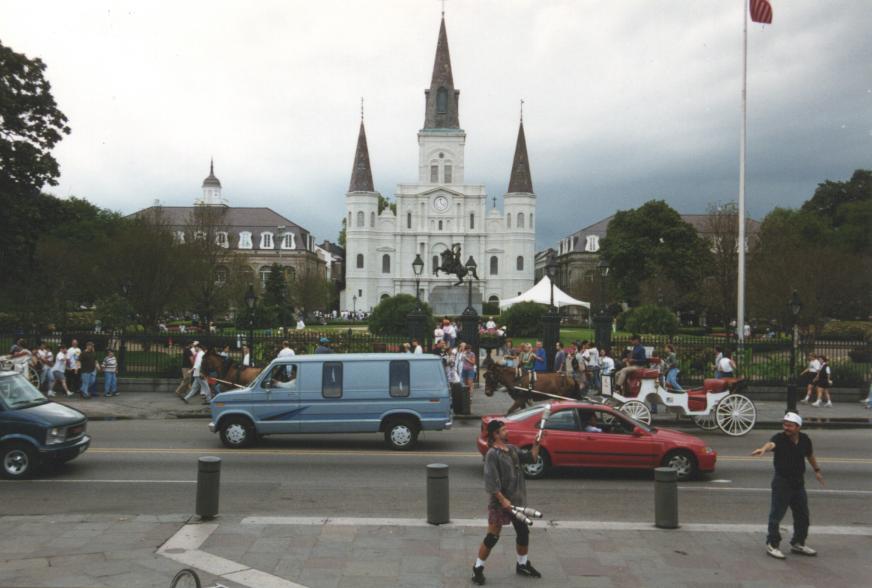 The French Quarter
What are the top hotels in New Orleans?
There are many exquisite hotels in New York. The top ten hotels are:
Le Meridien Hotel
The richly decorated guest rooms are elegantly appointed, featuring heavy draperies, bold prints and well-hung portraits. This hotel offers fine dining on the premises, and is just steps away from shopping and exciting entertainment.
Le Pavillion Hotel
The tasteful, luxurious guestrooms are decorated with original artwork and antiques. These rooms are well appointed with all modern amenities. For relaxation, guests can enjoy the hotel's rooftop pool and jacuzzi, which offers a skyline view of the city. Le Pavillon is minutes to fine dining, shopping and entertainment.
Wyndham Canal Place Hotel
The oversized guest rooms are carefully detailed, comfortable and well appointed. Each room offers Golden Door Spa bath products for your pleasure and convenience.
Sheraton New Orleans Hotel
The hotel has a restaurant, a cafe, and a lobby lounge with live jazz music. An outdoor pool is available for relaxing during New Orleans long summers. There is a fully equipped fitness center with massage, aerobics and yoga classes.
Royal Sonesta Hotel
The hotel is located near Audubon Zoo, Aquarium of the Americas, Harrah's Casino, Jazzland Theme Park and the Living Science Museum. The hotel is seven stories high and built in traditional French Quarter style.
Omni Royal Orleans Hotel
All of the guestrooms are comfortable and nicely equipped to give the guest a feeling of being home while away from home. For the guests' entertainment and leisure, the hotel features a fitness center/health club, hair salon, business center, conference facilities and a barber-shop.
New Orleans Marriott Hotel
The hotel features two fine restaurants, serving up true New Orleans cajun cuisine, Cafe du Marche and Riverview Restaurant, both open for breakfast, lunch and dinner. The guest rooms are clean, comfortable and well appointed.
International House Hotel
Each guest room celebrates contemporary New Orleans style, with spa like bathrooms, featuring Aveda bath products and abundant natural light.
Fairmont Hotel
The Fairmont's distinctive guest rooms are clean, comfortable and well appointed in a classic style traditional to New Orleans. These rooms feature elegant marble bathrooms, custom toiletries, the finest cotton sheets, separate dressing rooms, multiple line phones with modem link, and twice-daily maid service.
Astor Crowne Plaza Hotel
Each room is elegantly appointed with a choice of a king or 2 queens, two dual line phones with data ports, high speed internet, desk and ergonomic chair, double posted beds with comforter and dust ruffle. Smoking or non-smoking rooms are available.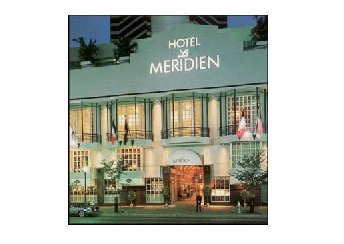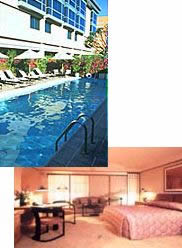 Le Meridian Hotel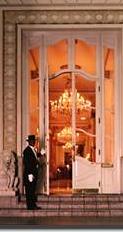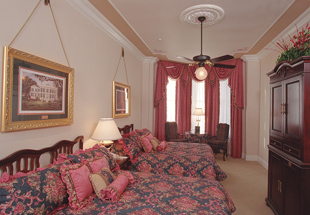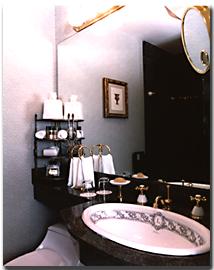 Le Pavillion Hotel
For more information on the touristic attractions of New Orleans, Click here.
--Below resources were provided by other online users.
We highly encourage you to visit them as they may be helpful to you:




To read more about the attractions of New Orleans, click on the following links.
What are the top restaurants in New Orleans?
What are some attractions found in New Orleans?
Information about Arts & Performing Arts
What are the major professional sports teams in New Orleans?