Night Life in New Orleans
There are many different things you can do at night in New Orleans. There is a variety of Bars, Cabarets, Dance Clubs, Jazz Clubs, and Live Music. The following are the top spots in each category.
Bars: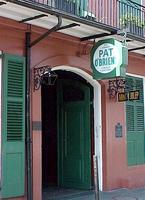 Pat O'brien's Bar is almost a required visit if you're a tourist in New Orleans. There are several bars, a water fountain that spits fire as well as water, and great live piano-players.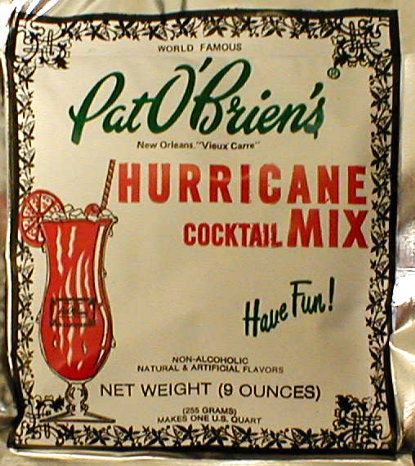 Butler's Restaurant & Bar was opened by a former bartender at the famous Snake & Jake's Christmas Club Lounge. Patrons can play an assortment of original Atari 2600 video games while listening to one of the best Jukeboxes in the city. Butler's is a great plac to go after you've gone everywhere else that evening. The bar starts to really liven up around two in the morning.
Cabarets:
Le Chat Noir features two rooms: The Cabaret Room Theater and the Piano Bar. The Cabaret Room serves as a venue for musical theater, cabaret acts and jazz. The Piano Bar is a cozy place to enjoy a drink and listen to piano music. Be sure to try a Cosmopolitan or a Black Cat, the two house specialty drinks.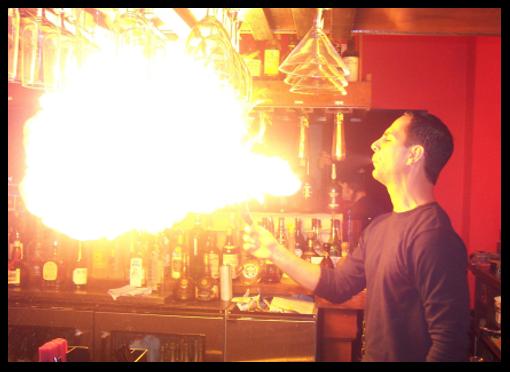 Cabaret Pontchartrain is a cabaret where guests can experience the authentic atmosphere of New Orleans' night life at the Bayou Bar. Here, visitors can enjoy the cocktails and camaraderie that combine crescent city style. It was a favorite hangout for Frank Sinatra and Frankie Laine. It is also the place where the New Orleans Saints NFL agreement was signed.
Dance Clubs:
Cat's Meow is teeming with tourists on almost any night of the week. Most dancing is doen to a loud Kareoke show, where drunken patrons get on stage to sing and dance their favorite tunes.

The 735 Nightclub and Bar is currently the most trendy dance club in town. It's a club where tall bounces in dark sunglasses let you in at their discretion. The club is basicallyh a small room with very high ceilings and smoke machines. Typical patrons for this club are young adults.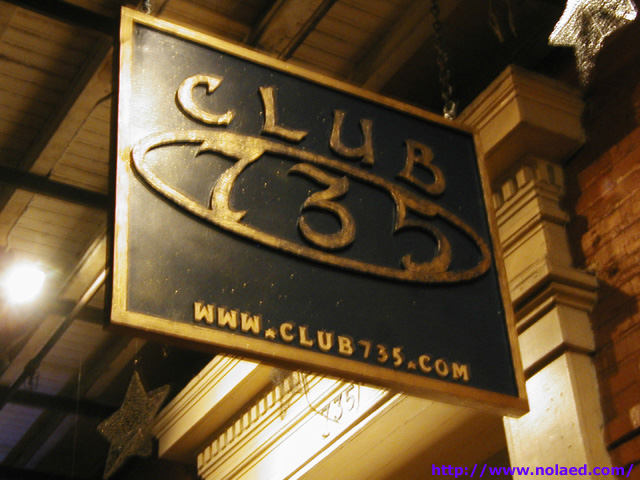 Be prepared to dress up and spend a lot of money at the Metro. This Warehouse District dance club is as classy as they get. Inside this enourmous and elegant space are five bars and two dance floors. It isn't uncommon to see valets pulling off in the various Ferrari's and Porche's of the Metro's Patrons. For all it's great music and unique ambiance, the Metro is well worth the $10 cover charge.
Live Music:
Funky Butt is an off-the-beaten-path world-class jazz and blues club. This bar is elegant and comfortable and the drinks are spectacular. Cover Charges are typically around $10 dollars.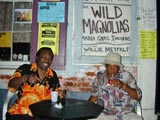 Tipitina's Uptown is where some of the best live shows on the planet have been. Formerly the 501 Clup, Tip's has earned the reputation as the heart and soul of the New Orleans music community.Tip's has music most nights and has a cover charge that ranges from $5 to $20.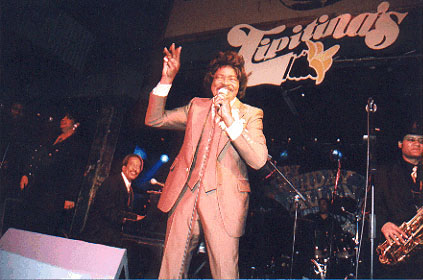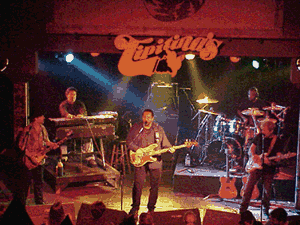 --